DeLuca Measure Aims to Strengthen Penalties for Offenders Unlawfully Using or Possessing a Firearm
Dear valued constituent,
In an effort to keep our communities safe, I am sponsoring legislation prohibiting courts from granting juveniles probation for the use or possession of a firearm, if they have previously been granted probation for an offense involving a firearm.  This legislation is necessary because law enforcement reports numerous cases where individual juveniles have received multiple probation orders from the courts for the use or possession of a firearm, to then be swiftly returned to our neighborhoods to repeat criminal acts.
Committing a crime with a gun or illegally possessing a gun are both serious acts that must be met with appropriate action and punished accordingly.  This measure will ensure that young offenders do not simply get a slap on the wrist if they are convicted multiple times of criminal activity with a firearm.
It is both shocking and heartbreaking to listen to law enforcement explain how 15, 16, and 17 year olds are already experienced and hardened criminals.  Many misguided juveniles have gang affiliations and will commit criminal acts to attain material wealth.  Make no mistake, the juvenile and the gang leaders understand the penalties for those 17 and under are weak, opening the door for criminal behavior without real consequences.
"The physical, economic, and emotional toll of gun violence within our communities is intolerable.  Assertive measures are needed by state government, working in collaboration with local communities and parents, to diminish youth gun possession and violence.  As part of Restorative Justice, youth convicted of firearm use or possession, and remanded by a judge to the Department of Juvenile Justice, are provided education, substance abuse treatment, and counseling." Added Bishop Ronnie White, Director of Juvenile Services, Chicago Heights Police Department.
To address this loophole, I am sponsoring House Bill 1096, Amendment 1.  The bipartisan measure is currently awaiting consideration in the Illinois House.
---
I have also introduced House Bill 4331, which would institute fines for those carrying or selling replica firearms or cell phone cases made to look like a firearm. Under the measure, a first offense would result in a fine of at least $250 up to $750. This legislation, in part, comes in response to the growing sophistication of replica firearms and the proliferation of cell phone cases made to look like firearms.
There is a clear risk to the public and law enforcement when people are carrying replica firearms or cell phone cases that have been manufactured to look like an actual gun. There is a likelihood someone could get seriously hurt or even killed because these replicas can easily be mistaken for an actual gun.
Here are some samples of firearm replica cell phone cases: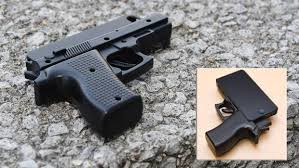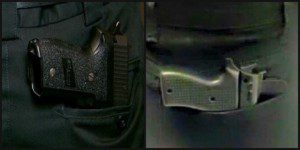 For more information, please contact my full-time constituent service office at 708-754-7900 or email repdeluca@sbcglobal.net.
Sincerely,
Illinois 80th District includes portions of:
Townships: Bloom, Crete, Florence, Frankfort, Green Garden, Manhattan, Monee, New Lenox, Peotone, Rich, and Wilton
Municipalities: Chicago Heights, Flossmoor, Frankfort, Glenwood, Hazel Crest, Homewood, Manhattan, Matteson, Mokena, Monee, New Lenox, Olympia Fields, Park Forest, Richton Park, South Chicago Heights, Steger, Symerton University Park, and Wilmington