Dear Friend,
If you have ever telephoned my office, mailed a letter, sent an e-mail or personally stopped in, then you have had the pleasure of interacting with my longtime District Office Manager,  Donna Fanning.
After many years of professional, dedicated, heartfelt and loyal service to so many constituents, Donna is no longer with my office.  We wish  Donna and her husband Jon, and family, the very best in the future.  We hope you have continued good health, happiness, and all of God's blessings for years to come.  Thank you very much!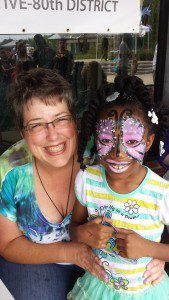 Please join me in welcoming my recently name District Office Manager,  Ruby Salas- Flores.
I first met Ruby more than 20 years ago when she started working in the office of our family business, Skyline Disposal Co, Inc., where she worked for over 16 years gaining valuable private sector experience.
Ruby was raised in Chicago Heights.  She attended Garfield School located in "The Hill" neighborhood of Chicago Heights and went on to graduate from the historic Bloom High School.  Ruby is also a graduate of Prairie State College, is fluent in Spanish, and lives in my legislative district.
Ruby has been married for 18 years to her husband, Kevin, and her son Alexander is attending St. Agnes Catholic School in Chicago Heights.
Ruby is excited about this opportunity and she is committed to providing the responsive and professional constituent services you deserve and expect from my office.